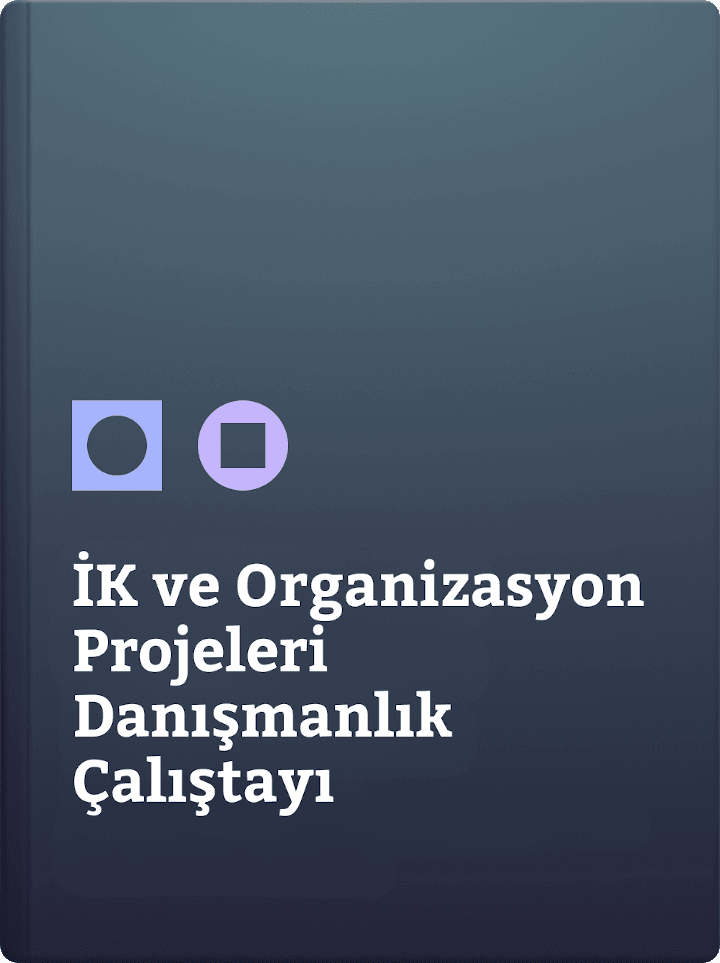 To achieve 100% success in your HR projects, explore our customized
"Applied Project Workshop" service!
With our 2-day project consultancy workshops tailored specifically to your organization and project, we collaboratively complete the most critical initial phase of projects - Preparation and Initiation. We equip you with all the necessary resources: materials, tools, methods, knowledge, and experience to carry out the rest of the project effectively.
There is a well-supported fact backed by research: 70% of projects end in failure.
But you don't have to be part of this statistic. So, where are you making mistakes? Here's the answer: The Initiation and Preparation stages of projects! When we don't give the necessary importance to these critical phases, we lose track of projects, and failure becomes inevitable. This is where we come in:
We are here with customized strategies to help you successfully execute your projects from start to finish! Let's unlock the key to success together.
To make it easier for you to overcome challenges from project inception to management, we've launched a new service. With our specially designed "Applied HR Project Consultancy Workshops" tailored to your organization, we provide an opportunity to run your projects more effectively.
With our 2-day HR project consultancy workshop, we collaborate to complete the most critical initial phase of your project. You'll gain all the necessary knowledge, tools, and experience for your project, including areas such as defining project scope, stakeholder analysis, communication strategies, proper design of all phases and activities of your project, as well as critical tools and methods specific to your project, like surveys, interview techniques, structured forms, and analysis methods.
We're here to support both your existing HR and Organizational Projects and the projects you have planned for the future with our customized workshops. Join us to unlock the doors to successful projects!
Workshop Details
HR Projects Practitioner Certificate
We perform a tailored application process for both the organization and the specific project.

2 days - Workshops are scheduled with a minimum of 1-week intervals.

The process can be conducted either online or in-person.

Implemented in groups with a maximum capacity of 15 individuals.
Why Should I Get This Service?
This workshop is designed to help develop and implement an effective strategy for your projects and to support project management and key stakeholders.

We create an effective roadmap with workshops specially designed for your organization and project. We collaboratively shape your project approach and planning, carefully select tools and methods to be used in the project, all tailored specifically to your needs. This strengthens your project teams, helping you progress with confidence towards your projects and goals.
The workshop content is accredited by HRCI. Upon completion, participants are awarded an HRCI-approved HR Projects Practitioner Certificate.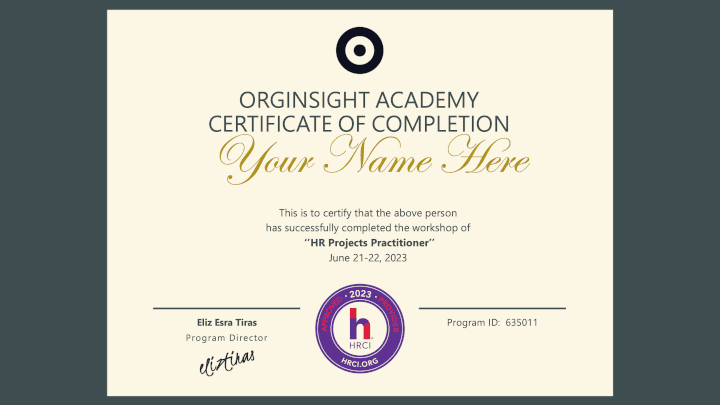 Who Should Participate?
Professionals at all levels who will be engaged in HR and Organizational projects are welcome to participate. This includes managers, specialists, coordinators, assistant specialists, and others in related roles..
Workshop Schedule
Workshop Kickoff Meeting

Brief Theoretical Introduction

Project Management Preparation

Project Planning

Project Change Management

Presentation of Tools and Methods to be Used in the Project
Pricing
Specify your location preference.
The pricing depends on the platform where the workshop will be conducted.
In person
$12900
The workshop is conducted at the customer's offices.

Total cost for the class.
Hemen rezervasyon yap