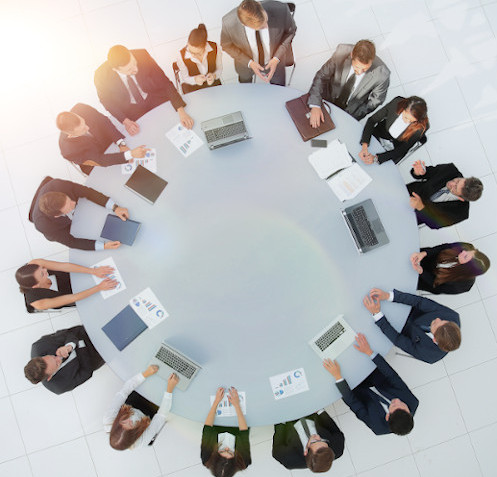 Strategic Workforce Planning: Setting Up for Now and the Future
Strategic workforce planning ensures a company's workforce is correctly sized, structured, and agile, both currently and in the foreseeable future.
Wondering if you have the right number of employees? Or whether they possess the skills needed to implement your strategies? We've got answers, thanks to our digital and dynamic workforce planning software.
Achieve Optimal Headcount with Systematic Workforce Planning
Only by approaching workforce planning systematically can companies place individuals with the necessary skills where they're needed, at the right time and cost. This planning helps identify workforce needs, ensuring timely actions are taken.
Understanding your current workforce competencies, forecasting future scenarios, determining desired workforce, and aligning the future workforce with these desires all occur through strategic workforce planning.
Workforce planning is complex, demanding meticulous data collection and planning. But when executed correctly, it's an incredibly valuable tool offering competitive advantage.
Align Your Workforce Strategy with Organizational Goals
Long-term priorities embody the strategic aims of a company. Creating an effective workforce plan is realized by identifying organizational goals. Correctly identifying strategic objectives ensures an accurate assessment of required workforce structure. Workforce planning focuses on pinpointing the gap between the current workforce and the future needs based on the company's strategy. Once identified, measures are taken to minimize this gap.
In the face of increasing competition, strategic workforce planning is one of the most potent tools companies can employ. It's the driving force and nexus between workforce and talent management. While many companies acknowledge the need for planning, many still lack the competencies required for effective strategic steps. Quality employees are foundational for company efficiency. Companies that can't adequately organize their recruitment processes often risk missing their success targets. For instance, if NASA suddenly realized they needed five more astronauts next month, it's already too late. They should've hired and begun training necessary personnel two years ago. Digital and dynamic workforce planning software prevents such nasty surprises and is crucial for HR and Organizational Development.
To ensure organizations place individuals with the right skills at the needed time and cost, a systematic approach to workforce planning is essential. Through this planning, workforce needs are identified, and timely actions are ensured.
How do we support our clients with Workforce Planning Consultancy and OrgPlus?
We conduct headcount analyses and reporting on a digital and analytical platform.
Tracking of headcount analysis reports can be done dynamically.
We analytically address debates about the need for "new personnel".
We answer questions like: Do we have the right number of employees? How many do we need?
If you opt for our software, your job descriptions are automatically created and updated without additional fees or time.
We offer detailed analyses and headcount reports tailored to your workforce needs.
As a result of our detailed analyses and reviews, we provide the following reports for free:
Discoveries and recommendations related to the current organizational state (Efficiency/health analysis).
Findings and advice regarding job titles, roles, responsibility distributions, and processes.
Observations and suggestions concerning HR practices.
Organizational development roadmap.
Benefits of Workforce Planning
While structuring critical skills and competencies tops the 2024 HR Trends, 40% of HR leaders admit they're unable to structure skill development solutions quickly enough.
Global competition, shifts in workforce demographics, the incorporation of new generations into the workforce, challenges in talent acquisition and retention, and the need to create adaptable organizations are all elevating the importance of dynamic workforce analysis.
However, research indicates that companies aren't proactive enough, focusing mainly on end-of-year budgeting. The emerging challenges in accessing critical skills are only now becoming apparent, and the gravity is only just sinking in for many businesses. One significant hindrance is the limited number of professionals within HR teams equipped to approach workforce planning analytically and systematically.
A noted obstacle in transitioning to a dynamic and flexible workforce structure is a lack of proficiency in strategic workforce planning. At Orginsight, we're ready to collaboratively steer your workforce planning projects and enhance the expertise of your HR teams through our training programs. Some benefits of digital and dynamic workforce planning include:
Holistic views of HR management, identifying workforce needs and risks.
Prioritizing company goals to determine genuine needs and manage HR costs with an effective hiring strategy.
Executing company strategic plans through correct talent management.
Enhancing HR team skills and proactively preparing for unforeseen situations.
Key Deliverables from our Standard Workforce Analysis Projects
Company/region-specific workforce needs
Functional workforce needs
Role-specific workforce needs
Analyzing organizational health and workforce productivity metrics and benchmarking
Recommendations concerning organization, title structure, role responsibilities, and sharing
Findings and suggestions related to processes
Future workforce projections
Task role/responsibility distributions
Digital and dynamic analysis and reporting platform
Knowledge transfer on workforce analysis and standard workforce planning
Free assessment of workforce planning effectiveness 6 months post-project conclusion
Top 5 Reasons to Choose Us
Our partners and seasoned consultants, with over 20 years of experience, play active roles in projects.
Each of our project deliverables is a separate project in itself. We only charge for workforce planning.
We integrate global trends and benchmarks with your company's dynamics. Our data-driven insights and knowledge offer in-depth perspectives, supporting beyond mere reporting from strategy to implementation.
We aim to enhance team skills by providing know-how transfers through training sessions, documentation, presentations, reports, and research.
We offer a free evaluation of the workforce planning initiative 6 months after project conclusion.