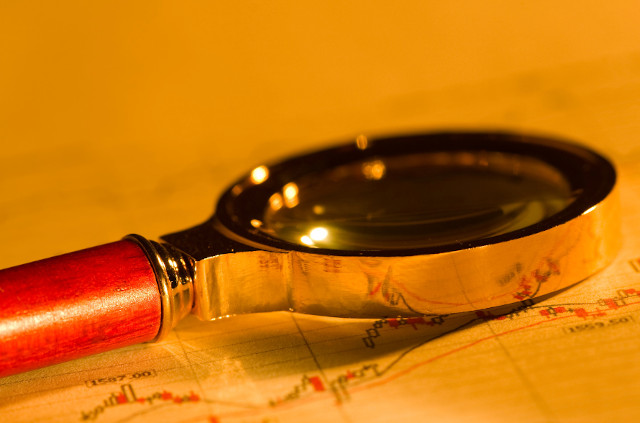 Understanding Current Organizational State
If you set out on a journey of change without a plan, the solution you'll arrive at might not address your core issues. As Steve Jobs once mentioned, "If you define the problem correctly, you almost have the solution."
One of the major obstacles businesses face when executing their strategies is not clearly defining their goals during the implementation process.
We offer a comprehensive evaluation of your organization's current status, swiftly and effectively identifying any gaps.
With our Organizational Current State Analysis service, you can conduct a comprehensive assessment of your organization's health, positioning yourself as a proactive player in a competitive market.
Improving and developing an organization starts with understanding it deeply. The survival and success of companies depend on their ability to think and manage strategically.
Grasping your current state is a pivotal step in recognizing the change needs of your organization. This analysis provides a visualization of bottlenecks in processes, organization, or systems and helps you prioritize with relevant stakeholders. It also offers a benchmark to determine and measure the gap between your current and desired states.
We assess your company's current status based on organizational efficiency metrics, comparing your position with global and sectoral standards.
To understand your current state and provide insights for the future of the organization, we holistically review all components contributing to organizational development, including corporate culture. This involves discussions with management and key stakeholders, strategy and organizational assessment surveys, and global benchmarks.
Our Approach to Current State Analysis Projects
For a thorough understanding of your current status and to offer insights that will shape the future of your organization, we examine all components that contribute to organizational growth. This includes company culture/dynamics, governance structures, role distributions, organizational structures, health and workforce productivity metrics, processes, systems, title structures, HR practices, and more.
Through our current state analysis, we can precisely determine your position, identify your key priorities, and formulate a strategic development roadmap.
Our approach commences by thoroughly examining the underlying situation, pinpointing the issues at hand, and subsequently making data-driven insights.
To ensure the success of any project, it is paramount to define the project's scope and establish clear expectations. Many project challenges can be attributed to missteps during this initial stage. Therefore, it is critical to engage in discussions and reach a consensus on both the "what" (tasks, deliverables, scope, methodologies, timelines, etc.) and the "how" (responsibility allocation). By adhering to a structured project management methodology, we proactively mitigate such issues right from the start.
After clearly defining the project's purpose and expectations, we gather data. To accurately diagnose the source of the issue, we delve into understanding how the organization currently operates.
When analyzing the information, we ensure stakeholders are involved, allowing us to gain more insights from the feedback they provide. Depending on the project's purpose and needs, we utilize various types of information:
Information related to business performance or financial results.
Details about employee demographics: roles, skills, etc.
Workforce productivity metrics.
Organizational health/productivity metrics.
Feedback, opinions, and engagement data from employees.
External benchmark data concerning competitors and the industry.
The project's stages include:
Defining the project scope.
Assembling the project team.
Crafting the project plan.
Conducting stakeholder impact analysis and preparing the appropriate communication plans/methods.
Initiating the project kickoff meeting and announcement.
Reviewing existing data, organizational structures, processes, applications, and documents relevant to the project scope.
Engaging in strategic evaluation discussions with top management.
Sharing the data collection form with relevant functions.
Applying a strategy and organizational current state assessment survey to the management team.
Analyzing the current structure against global metrics (considering both internal and external benchmarks and best practices).
Discussions with management and key stakeholders.
Analytical and reporting activities.
Our goal in current state analysis projects is to provide data and insight-driven results that exceed expectations, are actionable, and contribute to the sustainable development and increased corporate performance of our clients.
Some Highlights of Our Reporting and Outputs after Current State Analysis:
Insights about current trends and global research.
Articles and documents that can be useful after the project's completion.
Organizational health assessments.
Workforce productivity insights.
Recommendations and findings about job titles, roles, and responsibility distributions.
High-level findings and suggestions related to processes.
Observations and recommendations regarding HR practices.
Know-how transfer for sustainable practices and growth.
Best practices and benchmarking.
Quick wins.
Project suggestions for organizational development.
The business landscape has seen dramatic changes in recent years. We are now in a society where change can be fast, constant, and unpredictable. Many major factors have intensified feelings of volatility, complexity, and uncertainty.
Rapidly evolving markets have driven organizations towards more flexibility and adaptability. Delays that could be caused by organizational hierarchy should be avoided. Decisions need to be swiftly made by the operational management.
Periodically, all businesses should reassess their methods of operation. This includes evaluating the organization's efficiency. To overcome the challenges of the future, companies are increasingly leaning towards restructuring their operations and processes restructuring. The goal is to review processes and structure to improve cost control, product quality, customer service, and speed.
The Current State Analysis allows us to pinpoint specific focus areas, serving as the foundation for each project. It empowers us to chart a clear path towards achieving the desired outcome while also highlighting areas that require improvement.
HR process current state analysis
Work process current state analysis
Organizational culture current state analysis
Organizational efficiency current state analysis
Current state analysis with a focus on digitization
Moreover, tailored current state analyses can be conducted for individual processes, allowing for the creation of customized development plans for various areas such as export processes, IT procedures, and more.
What does starting projects with a current state analysis provide?
Defines the project scope
Focuses on priority issues
Reveals unanticipated challenges
Produces outputs for consultation with project stakeholders
Establishes a baseline for measuring improvements
What are the usual objectives with the current state analysis and subsequent development projects?
Cost savings
Improving existing processes or designing new ones
Enhancing customer satisfaction
Enhancing work coordination and bolstering the organization's capacity for growth.
Identifying corporate development opportunities
Compliance with changing regulations
Restructuring the organization, workforce, and processes after a merger or acquisition
After the current state analysis, when determining and implementing projects for development, it's vital to view it from an organizational change management perspective. It's crucial to assess the scale and intricacy of the change and formulate effective communication strategies involving all relevant stakeholders. This is vital for ensuring the successful adoption of change initiatives and their overall success.