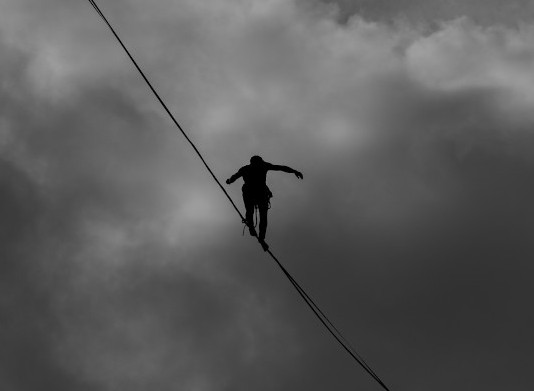 Even as everything in the business world evolves, the objective of companies to achieve sustainable profitability remains a constant primary focus. Yet, a striking difference today is the heightened need for companies to rely on experts who can quickly adapt to change.
We contribute to your organization's continuous improvement through our management consulting services. With us, your company can achieve a more corporate structure where everyone recognizes and contributes to a shared vision, feels their contributions are acknowledged, takes more initiative, makes rapid and effective decisions, fosters strong communication and creativity, and boosts competence and performance.
Management Consulting Scope
Custom vision, mission, and values definition/update for the organization.
Determination of corporate strategic objectives.
Analysis of current strategy, operational model, and organizational status.
Designing governance structures (Authority, approval, and responsibility matrices).
Creation of job descriptions.
Strategic workforce planning.
Current state analysis/maturity of processes, identification of areas for improvement, and presentation of enhancement suggestions.
Redesigning processes for simplification, considering areas of improvement and best practices.
Determining key performance indicators aligned with sustainability-focused strategic goals.
Recommendations regarding automation and digitization opportunities.
Development roadmap and prioritization of projects.
How do we approach institutionalization projects?
The world is experiencing tumultuous change amidst profound uncertainty. Increasingly, rigid strategies and plans are being replaced by how quickly we can respond to changes. The pandemic period profoundly affected the business world and organizations. This era emphasizes the fact that change is now inevitable for every company, for all of us. It's crucial to manage the risks that come with change and capitalize on the opportunities it brings, which requires an ever-evolving organizational structure.
Taking into consideration your specific organizational needs, we identify opportunities for growth in your organization, competencies, systems, and processes. We aid in aligning them with your strategies, objectives, and cultural dynamics.
The Emergence of Management Consulting
Management consultants first appeared on the global scene in the late 1800s with the idea of measuring production speed in a factory and enhancing its efficiency, which swiftly spread worldwide.
The consultancy sector in the United States began its ascent with the enactment of the Glass-Steagall Banking Act in the 1930s. Enterprises sought advice on productivity, finance, and strategies. As consulting firms achieved success in these areas, their reputation flourished globally.
Ultimately, post-World War II and throughout the 1950s, management consulting operations started to grow internationally. Consulting firms developed new, disciplined approaches, encompassing analytical methods to provide advice on management and strategy. To list a few concerns, many organizations required consultancy support on various topics such as accounting, auditing, performance, and information technologies.
What is Management Consulting?
In the context of today, management consulting can be defined as a suite of services that aid organizations in enhancing their internal processes' effectiveness to yield better outcomes. Professional management consultants offer objective, independent advice to organizations on various matters, generating insights. Consulting services typically involve identifying and analyzing management issues, developing solutions, and implementing the recommended actions.
"Transfer of know-how is one of our firm's core values. Our priority is to ensure that the employees of the firms we advise have the necessary knowledge to carry out their tasks."
Companies often seek consulting firms for an analysis of their current state, resolving business challenges, aiding in growth and expansion, organizational change, innovation, diversification, downsizing, and managing technological advancements.
Management consultants are independent professionals who analyze existing operations, identify problems, foresee and evaluate new opportunities, thereby contributing to the attainment of corporate goals and objectives.
What Do Management Consulting Firms Do?
They spearhead operations within a specific plan, ensuring clarity of goals and reaching them within an allotted time and resource framework. A major reason for company failure is the absence or non-adherence to these goals and plans. Consultants act as a bridge between top management and employees.
They conduct a current state analysis, employing various tools like one-on-one stakeholder meetings, focus group discussions, and surveys to gain insights.
Managing stakeholder expectations is a priority. Understanding and handling stakeholder objectives and expectations correctly, irrespective of the extent of consultancy, is key to success.
They foster a trustful environment, ensuring all affected stakeholders are supportive and motivated for change, possessing the necessary interpersonal skills.
They provide benchmarking. Consultants are rich sources of best practices and industry comparisons worldwide.
They emphasize an integrated approach, highlighting the alignment of company-wide strategies with individual and functional goals.
They formulate a roadmap by blending observations from the current state analysis with industry-specific research and expertise. They also facilitate the transfer of essential knowledge for sustainable growth.
Points to Consider When Hiring Management Consulting Services
Some consulting firms aim to keep the client dependent, training client staff and transferring know-how during projects. Ideally, consultants should provide in-depth knowledge, ensure teams can operate effectively, and then conclude the project.
Consultants might promise an overly optimistic future using trendy methods. They might persuade you into making larger investments by asserting a brighter future, suggesting these steps to cover for their inability to provide real value.
Senior consultants might lead initial project discussions but hand over the project to less experienced staff. Junior members can participate, but mainly as supporters, not leaders.
Our Approach to Management Consulting
Given these reasons, collaborating with boutique firms like Orginsight yields valuable outcomes. Our leaders actively participate in projects, working closely with client teams.
Our teams comprise senior consultants with a minimum of 15 years of experience. With profound industry expertise, our consultants will work alongside you, leveraging strategy, process, and technology to achieve exceptional results.
Knowledge transfer is one of our core values. We prioritize ensuring our client's teams are well-informed and capable. Additionally, our digital solutions are designed to preempt recurring consultancy requirements.
The rapid advances in technology, evolving business models, and escalating customer expectations consistently alter the game, exerting pressure on businesses across sectors to be agile and adaptive.
Adapting to change has never been more crucial for businesses aiming to stay efficient and competitive. However, this transformation journey is fraught with challenges, and many struggle to envision their future and plot a clear path to it.
Management Consulting: Trends of 2024
Management consulting firms play a pivotal role in a company's journey to success. For 2024, these could be the focal areas for such firms:
Digital Transformation and Business Integration: They can guide businesses in accelerating digital transformation and enhancing integration across different business domains. By adopting new technologies, businesses can boost efficiency and gain a competitive edge.

Sustainability and ESG Strategies: Environmental, Social, and Governance (ESG) factors are increasingly pivotal in business. Consultants can aid businesses in crafting sustainability-centric strategies and adopting ESG criteria.

Data Analytics and Decision Support Systems: Data analytics lets businesses extract insights from their data, enabling more informed decision-making. Consultants can offer advice on employing data analytics and decision support systems.

Innovative Business Models and Innovation: Fresh business models and entrepreneurship can aid companies in gaining a competitive advantage. Consulting firms can propose strategies to promote a culture of innovation and entrepreneurship.

Innovative HR and Employee Experience: Innovation in human resources can enhance employee engagement and performance. Consulting firms can present solutions to better the employee experience.

Crisis Management and Risk Analysis: Companies need to be prepared for unexpected crises and conduct risk assessments. Consultants can contribute to the development of crisis management and risk analysis processes.

Access and Adaptation to Global Markets: Consultants can assist businesses in devising strategies to compete in global markets and adapt to cultural variances.
In 2024, it's evident that management consulting firms are adopting various trends to adapt to changing business conditions. Areas like digital transformation, sustainability, data analytics, innovative business models, and innovation are crucial for increasing a company's competitive advantage. Consulting firms, by offering strategies and solutions in line with these trends, can significantly guide companies on their path to success.