Our approach to Organizational Development Projects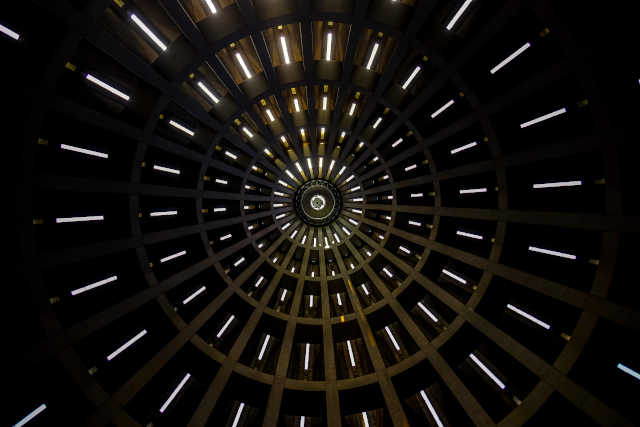 We are witnessing a radical shift in our global landscape, marked by unprecedented uncertainties. As each day unfolds, the importance of agility overcomes rigid strategies and plans. The pandemic era shook the corporate world deeply, underscoring the inevitability of change. To harness the opportunities and mitigate risks from such shifts, it's crucial to be an agile organization. We design organizational models with agility at their core, tailored to your unique needs, eliminating redundancies and clarifying roles.
With our organizational development tools and methodologies, we promise:
Faster decision-making processes.
Enhanced visibility of collective goals.
Active employee participation with their contributions acknowledged.
A culture of strong communication and creativity.
Boosted competencies and improved performance.
Take Amazon, the tech giant, for example. They are investing $700 million in OD with plans to retrain a third of their workforce by 2025. This is to ensure smooth transitions to advanced roles by adapting to new technologies and evolving work procedures.
Research indicates that the primary obstacles in implementing company strategies stem from organizational models.
Our approach entails a comprehensive review of your organizational structure. We analyze organizational health using critical metrics, consider industry best practices, and ensure your organization's agility is in line with its cultural and dynamic aspects.
Your organizational blueprint should resonate with strategic goals and align with operational models. In our architectural projects, we review every element contributing to organizational growth with a holistic view, all through the lens of change management.
Our services cover a wide range of tasks essential for "Organizational Development." Here are some key highlights:
Current organizational status assessments and recommendations.
Efficiency analysis.
Insights and suggestions for top-level operational models.
Detailed structural designs.
Title structures, role distributions, and governance transition plans.
Structuring organizational development functions; team creation & enhancement, and expertise transfer.
HR process assessments.
Roadmaps and project proposals for organizational growth.
To ensure sustainable growth, we provide:
Updates on the latest organizational trends and global research.
Post-project resources like articles and documents.
Current organizational analysis and design applications.
Knowledge on key organizational efficiency metrics.
Holistic approaches to reorganization.
Skills in understanding and assessing departmental needs.
Change management perspectives.
Methods to analyze change impacts on human resources.
What is Organizational Development?
Organizational Development (OD) is a science-backed approach aiding organizations in refining their strategies, structures, and processes to be more effective and adaptive. OD's focus on organizational efficiency can manifest in various outcomes like financial performance, employee commitment, customer satisfaction, and robust change management.
The 3 Evolutionary Waves of Organizational Development
As the global context evolves, Organizational Development has seen three significant phases:
Wave 1 (First-gen OD): Diagnostic Organizational Development is a traditional approach that involves thorough data collection and analysis for problem-solving. Classical action research processes and Kurt Lewin's "unfreeze, change, refreeze" model are quintessential examples.
Wave 2 (Second-gen OD): Action Learning Organization builds on the first wave, emphasizing learning organizations. The primary principle is to work with observable data to identify discrepancies between desired and actual behaviors.
Wave 3 (Third-gen OD): Dialogic Organizational Development is rooted in the belief that human systems are socially constructed. Every interaction and conversation contributes to change.
Organizational Development vs. Human Resources Management
While OD is strategic and comprehensive, HR is operational and can be seen as a subset of OD. HR initiatives focus on refining human practices, while Organizational Development (OD) takes into account a multitude of inputs that span the breadth and depth of an organization.
For instance, the implementation of a performance management system can be categorized under HR. But for it to be considered an organizational development, it needs a harmonized alignment with other functions. Here, the HR department plays a pivotal role in reducing resistance to change by elucidating the need for such a system.
Conclusively, while HR holds a significant position in organizational development, OD typically induces behavioral shifts across an organization.
What Are the Objectives of Organizational Development?
Key objectives for organizational development include:
Boost Productivity and Efficiency Across the Organization
According to the 2021 State of the Global Workplace report by Gallup, 80% of employees feel disconnected at their workplaces, leading to a global productivity loss of 8.1 trillion dollars annually. Organizational development aims to equip the workforce with necessary skills for success in ever-changing markets, ensuring they're more efficient and productive.
Enhancing communication within teams also aligns employees better with the company's vision. When employees feel empowered, they're more motivated to excel and take ownership of their roles.
Foster a Culture that Embraces Change and Innovation
Through competitive analysis, market research, and understanding consumer behavior, organizational development aids in crafting innovative products and services. It further fosters a cycle of continuous improvement, positively impacting corporate culture.
For instance, Google promotes a culture of continuous learning via organizational development. New hires are aware of the need to constantly learn to adapt to changing work dynamics and grow professionally.
Achieve Higher Profit Margins
New development initiatives not only streamline organizational processes but also elevate employee productivity and product innovation. Reduced turnover rates lead to lower operational costs, which in turn yield significant profit margins.
Enhanced Communication
Effective communication, interaction, and feedback are intrinsic values of organizational development. A clear communication system aligns employees with the company's objectives, values, and goals, helping them grasp the significance of changes within the organization. Active organizational development increases communication through consistently shared feedback, encouraging improvements.
Employee Development
Effective communication is emphasized in organizational development to motivate employees to implement necessary changes. As industries evolve, employee development programs become crucial. Many institutions seek to upgrade their employees' skills, equipping them with market-relevant capabilities.
Improvement of Products and Services
Innovation, a mainstay of organizational development, is a crucial contributor to product and service enhancement. Engaging employees results in increased innovation and productivity. Through competitive analysis, consumer expectations, and market research, organizational development is promoted.
Organizational Development Models
Organizational development models provide a clear framework for the change process. They serve two primary functions: aiding in action plan formulation and clarifying communication.
Researchers and experts in organizational development and change have proposed various models.
Kurt Lewin's change management model comprises three phases:
Unfreeze
Identify what needs change and foster an environment supportive of this change.
Change
Implement actions, frequently communicate about ongoing actions and plans, and involve individuals in these change agendas.
Refreeze
Consolidate and support the implemented changes.
Lewin also designed a three-phase action research model:
Research on Theorizing Problems and Solutions
This phase involves data collection, hosting focus groups, and typically hiring an external consultant or expert. The aim is to pinpoint the issue with a solution that's actionable and result-driven.
Action Phase
Similar to the "change" step in the three-step model, this phase involves executing the change.
Input and Outcome Phase
The final phase entails collecting data to assess the strategy's impact on the issue. It involves analysis and reflection, and if the action proves ineffective, it can circle back to the first phase.
Business Process Reengineering
This model is quite radical and might involve a complete redesign of company segments.
Map Current (as-is) Process Diagrams
In the analysis preparation phase, the process leader ensures current processes are charted and initiates documentation if absent.
Analyze Processes
The relevant team or individuals review process maps to determine what works and what doesn't.
Identify Improvement Opportunities
Teams pinpoint areas of need and brainstorm solutions. Employees and management collaborate to plan changes, which might involve timelines, workload delegation, or new organizational structures.
Implement Changes to Attain Improved Processes
Initiatives are rolled out, and employees receive training and support.
Its purpose is to analyze organizational effectiveness through the interaction of seven fundamental elements. Each element is evaluated not just in relation to strategy, but holistically, ensuring alignment around shared values.
Strategy: Defines how the company will compete in the market.
Structure: Relates to organizing business functions, as reflected in the organizational chart.
Systems: Frameworks, processes, and procedures that dictate how the company operates.
Skills: Ranges from the organization's capabilities, individual knowledge, skills, and proficiencies to analytics that ensure alignment in a competency framework.
Staff: Concerns the structuring and management of the workforce.
Style: Refers to the way top-level leaders manage the organization and the symbolic value they provide to stakeholders.
Organizational Development Process
The organizational development process goes beyond mere research and advancement. It involves multiple cycles for feedback, offering a comprehensive and systematic method that increases an organization's adaptability to change.
Experts in Organizational Development apply developmental initiatives through five stages:
Introduction

This initial stage stands for the first interaction aimed at evaluating the situation and identifying the core issue. Using a data-driven approach leads to a deeper understanding of improvement areas within an entity.

Diagnosis

This stage is about researching the problem through collaborative data collection between the institution's stakeholders and the Organizational Development Expert. The main goal is to discuss the root cause of the problem, potential barriers, and solutions that have been tried before.

Feedback

The feedback phase involves a review of the project's scope, resulting in an action plan that outlines improvement solutions, based on data analysis and clearly defined success metrics.

Solution

This stage embodies the creation and implementation of solutions to address the problems pinpointed in the initial phase. Solutions can include elements like a risk management plan, communication blueprint, change management strategy, and a training module.

Evaluation

After the application phase, the changes are analyzed to ascertain if the initiative met its objectives. In cases of shortcomings, the organization delves into the reasons and makes necessary adjustments. Before a full-scale rollout, the Organizational Development Specialist may include preliminary pilot tests in this phase.
Managing Change in Uncertain Times with Organizational Development
All successful organizations possess inherent routines to maintain their operations. These routines can be as pivotal as gaining an advantage in competition or as routine as filling out a schedule. These practices often get overlooked during stable times. However, when faced with significant uncertainties or when swift action is required during a crisis, they display agility and adapt quickly. Reflecting systematically on these routines and testing alternatives before another crisis is wise.
Significant shifts, be they rapid or slow, planned or unplanned, can confuse employees if not adeptly managed. Thus, during transition periods or disruptions, it's critical for business leaders in charge of change management to ensure continuity in their connection with employees. Uncertainty in a work setting can give rise to rumors, disillusionment, stress, and fear.
Times of notable shifts in your organization and sector can be particularly challenging, especially considering human resources. However, there's much that can be done to lead your team effectively through these changes. Here's a quick glance at key change management pointers that can assist throughout the transition:
Communicate frequently and with a strategy

Share ample information with your employees, as much as you deem fit. Even if the details about the impending or unexpected change for the organization are scarce, it's crucial not to leave your team in the dark. On the flip side, avoid drowning them in unnecessary details.

Begin by asking yourself what details are absolutely vital for your team's understanding and what additional insights they might benefit from.

Maintain a commitment to factual accuracy when sharing information as part of the change management process. Steer clear of making speculative statements about future scenarios. Putting forth theories or setting unrealistic goals can hinder efficient change management efforts and might even downplay the significance of the change. By not acknowledging the serious nature of the change process, you risk shaking the trust and confidence of your employees in your leadership during crucial moments.

Recognize the Feelings of Employees in Times of Change
Highlight the possible benefits, both in the short and long run, that the transition might bring for your team. Not all changes equate to negativity. Reassure your staff that you stand by their side during this shift. By showing them that you're also navigating this change and have similar concerns, you can foster a supportive environment.
But, always remember, you might not fully grasp the depth of your team's emotions. Factor in their feelings when rolling out new changes or introducing fresh guidelines. Uncertainty and fear can be detrimental to morale. Ensure you always maintain open channels of communication throughout the transition phase. Stay prepared for inquiries and disseminate vital information as swiftly as possible. If you have remote staff members, make it a point to connect often, either individually or in groups, using voice or video calls.
Involve Employees in Problem-Solving
Once you've briefed your employees about the upcoming changes, solicit their insights on how best to adapt. They might have invaluable perspectives on how they can acclimate to the change and potentially even thrive in the new environment.
Moreover, aim to incorporate team members in initiatives crafted to enhance the organization's evolution or efficiency. Adopting a novel operational system can be a phased yet potentially disruptive shift. Aim to integrate your team into this transition by assigning tasks that contribute to the end goal and aid the entire organization in adapting to innovations.
Granting your employees a stake in the change will make them feel more in control. Integrating them into the problem-solving process instills a sense of importance and criticality towards the company's future prospects.
Stay Committed to Plans – But Retain Flexibility
Determination is vital when adapting to change. Without unwavering commitment, your team might struggle to transition to the envisaged "new norm."
Stay steadfast in your objectives and ensure changes are implemented seamlessly. If elements outlined in your roadmap are overlooked or half-implemented, it implies they aren't essential. Employees might be less inclined to take these elements seriously or bring them to fruition.
However, be prepared to adjust your strategies to navigate unforeseen challenges. Sometimes, taking a detour is necessary to effectively steer the change to its desired endpoint.
Introduce Resources to Facilitate Change
Depending on the nature of the change your organization seeks to enact or steer, it might be beneficial to employ consultancy resources to bolster your core team and advance specific projects. A workforce strategy involving consultants can provide flexibility in hiring, especially during and after a major transition, as business priorities and conditions shift.
Celebrate Achievements and Always Look Forward
Successful adaptation is largely dependent on teamwork. Thus, be swift in recognizing and celebrating the accomplishments of your team during the transition phase. Reward your staff for maintaining composure and achieving success during turbulent times.
Whenever your business undergoes a planned or impromptu shift, never cease steering the change. The post-change ambiance might present a fresh slate for engaging with your team.
For instance, the transformation might have influenced your organizational culture, necessitating the sharing of a renewed vision. You might also need to explore training opportunities, including skill development, to ensure your team thrives in the post-change environment.
In any organization undergoing change, communication emerges as a pivotal step, offering comfort and instilling confidence in your employees. It serves as a crucial tool throughout the journey of change management, from gauging the sentiments of the workforce to acknowledging their contributions towards favorable outcomes.
Change serves as a catalyst, ushering in novel ideas and methodologies, ensuring that an organization remains innovative and profitable. With a robust understanding and vision about organizational development, companies can instigate meaningful transformation. However, change is rarely a breeze. Hence, organizational development simplifies enhancement in businesses of all scales and across all sectors by systematizing each step in the process.